Health Insurance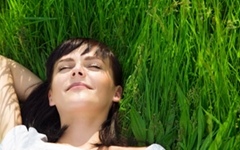 In emergency situations (like a car crash for example) the New Zealand public health system usually does a great job. However for "non-urgent" situations, which can even include major health issues, treatment in the public system can involve long and difficult waiting lists.

Health insurance is a way to avoid waiting lists, and access top medical care when and where you need it.


How does it work?
With health insurance you can access treatment in a private hospital, and your insurer will pay (they can either reimburse you or pay the health provider directly). This means that you won't need to join a public hospital waiting list, and it also usually means that you have a wider range of treatment options, hospitals, and medical specialists available to you.
Videos
Frequently Asked Questions
I have specialised in providing health Insurance over the last 22 years and have seen many situations where having health cover has enabled clients to get treatment quickly and by whom they want when they want.

Back in 1992 the cost of an open heart bypass operation was $8-$12,000 now the same operation costs $45,000.
Hip replacements were $4-$6,000 now they cost $22,000.
So relying on savings to cover the cost of future operations is risky.

Call or contact us for a review of your health insurance needs.
Back...