Life Insurance (Premature Death)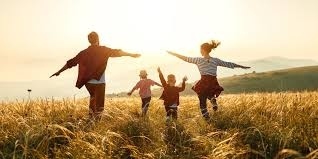 Life Insurance is about having enough financial protection in the event of death to safeguard the lifestyle and future of your family and loved ones, taking into consideration that there needs to be funds available to cover current debts, mortgages and have enough ongoing income to provide for living costs, education costs and
retirement funding.
Once we establish with you, the amount of cover you require to protect your family, we make recommendations as to the most suitable policy for your needs and which Insurer provides the best terms and premium rates. Meaning you can relax knowing that your family is well protected.

Reviewing your cover to ensure you have the correct options included is time well spent. Call me today for an obligation free review of your life insurance needs.
021901919

Videos
Frequently Asked Questions
How much cover do I need?

This varies for every person we deal with, the best thing to do is run through the simple planner we have developed.
You can get started right now by completing the simple enquiry form to the right hand side of this page. We will then come back to you with some additional questions that will help us to establish the amount of cover you need for your personal situation.

Who can apply?


Usually any New Zealand citizen, permanent resident, or people on a 2 year Work Visa can apply.

Am I covered if I'm out of the country?

Life , Income Protection , Trauma and Total and Disablement cover, usually cover you anywhere in the world 24 hours a day, Health insurance only covers you for treatment in New Zealand.
Special conditions sometimes apply please check your policy wordings for full details.

My Insurance premiums are going up, is there an option to make the premiums level?

Yes, you can now get level premiums for most benefits, call us for more information, we can probably convert existing cover without the need for further health questions.

What does accelerated benefit mean?

This means that when the benefit is paid out, it will reduce another benefit by the same amount (usually your life cover). This is common and helps reduce the overall cost of cover.

What is a Life buy back benefit?

A life buy back benefit is usually included when accellerated benefits are attached to a life insurance policy. When these benefits get paid out, the Life cover reduces by the same amount, the buy back benefit allows you to get that life cover back, at the same rates you were paying before you were diagnosed with the cancer or had a heart attack, stroke etc, (conditions apply please read your policy wordings).
Back...