Key Man Insurance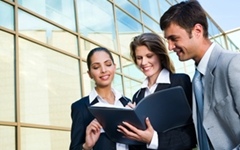 When a business loses its sole trader, a key employee, an owner or a business partner, the consequences can be dramatic.

Profits can fall, loans may have to be repaid at short notice or, at worst, the future viability of the business can come under threat.
Frequently Asked Questions
It is essential for business owners to know that, even if the worst should happen to a key stakeholder, they'll have the financial means to stay on track. The Business Protection Plan provides a unique way of helping protect business finances.

Contact us for more details on this valuable benefit to your business.
Back...