Permanent Disablement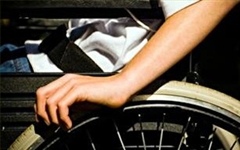 Becoming permanently disabled would be devastating, as the income lost from not being able to work, can be the biggest financial loss you will ever suffer, and will impact on all aspects of your life.

Permanent disability cover provides a one-off lump sum payment, which gives you the flexibility to reduce debt or pay for the things you will need to maintain your quality of life, such as a care giver, nurse or for medical costs.

A permanent disability is an injury or illness that is so severe that you can't work at all for a minimum three consecutive months. In addition, following that period, you are still so incapacitated by illness or injury that you're unlikely to ever work again in your own occupation or any occupation depending on the cover you have selected.

Videos
Frequently Asked Questions
Back...