Income Protection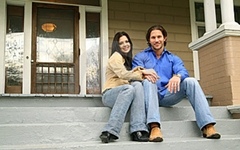 Your time and ability to work and earn an income can be your most valuable asset. The potential income you are going to earn between now and retirement is substantial. Some time between the ages of 40 and 65, on average 40% of people will be unable to work for six months or more due to a sickness or accident.
Furthermore, four out of five disabilities are caused by illnesses, rather than accidents - so ACC is of no use in these cases, and any sickness benefit would be minimal if eligible at all.

A 30 year old earning $45,000 per year will earn a total of $2,787,816 by the time they reach age 65.

So your future earning capacity is truly your most valuable asset.

To find out how to protect it contact us for an obligation free consultation now.

Watch the video below, Shelley is my wife, so I know what I'm talking about when it comes to this type of insurance.
Videos
Frequently Asked Questions
Income protection or salary protection can be a complicated benefit, which is why it is best to discuss the many options with a professional adviser, We can help you work out which policy will suit your needs best and negotiate with the insurer to get the best terms for you.
Back...